A Taste of Oregon for the Folks in Peoria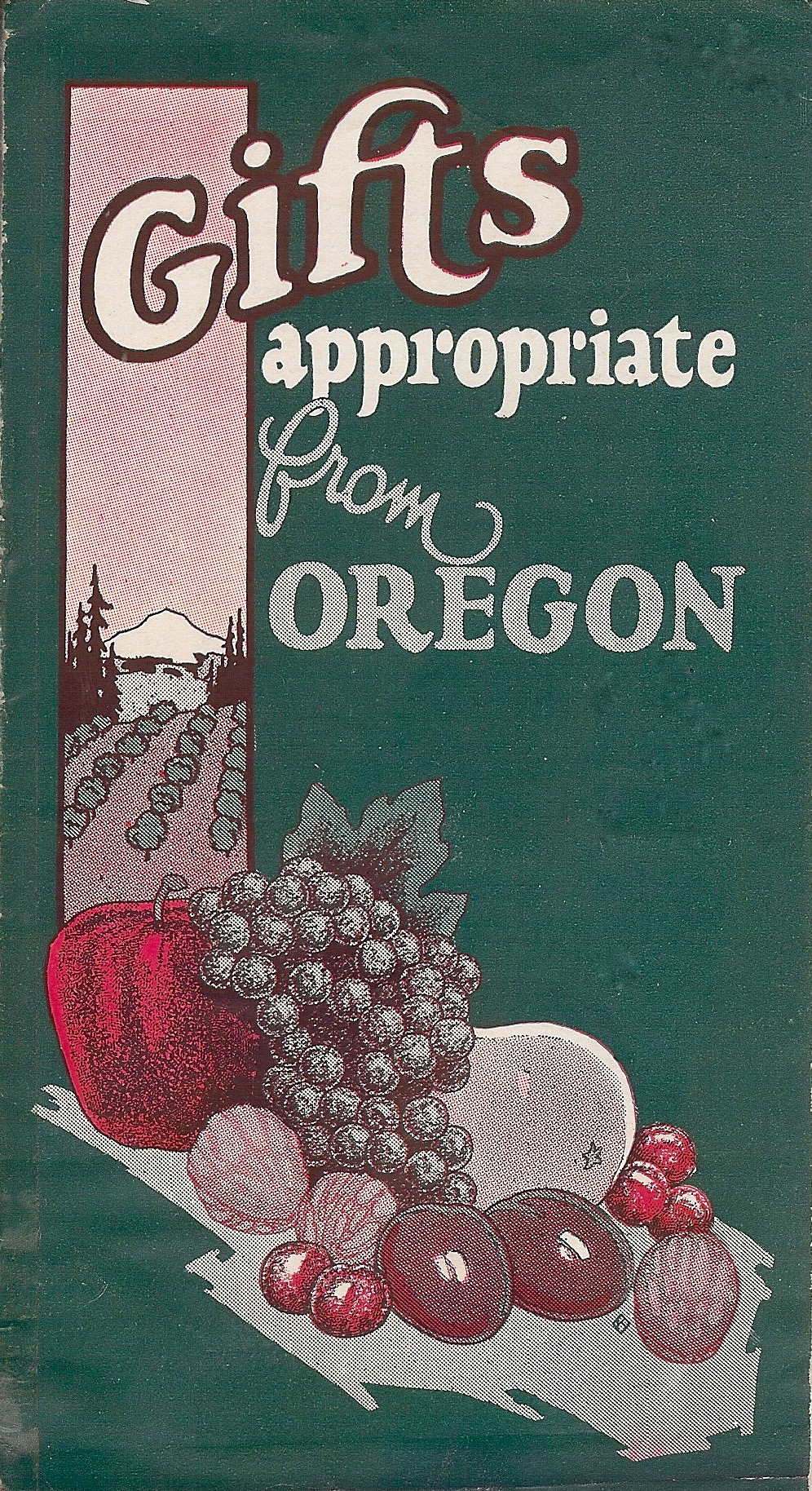 One of my Xmas presents
Harry & David's Fruit-of-the-Month Club, delivering Oregon pears and other fruits, began in 1938, but the idea of sending a gift of local products predates that innovation. This small brochure from Portland's Seely Dresser Company, grocers, bakers, and caterers, dates from the late 1920s. Featured items include Oregon Franquette walnuts, prunes, glace cherries and other fruit, filberts (nowadays called hazelnuts) and Tillamook Gem cheese.
Note for those concerned about the recent disrespectfulness of abbreviating Christmas as Xmas: Seely Dresser, the high church grocers of 1920s Portland, blithely referred to their offerings as Xmas gift packages.
The Oregonian of November 30, 1930, included a full page advertisement pushing Oregon food products as Christmas gifts. There is a Seely Dresser display in the center of the page, advising that gift foodstuffs can be delivered "in fancy baskets or in a large novelty red apply, in a large novelty walnut shell or in a large novelty prune shell." Perhaps one day I will run across a 1930 novelty prune shell at an antique mall in Peoria.
Seely Dresser packaged its own Oregon Trail brand walnuts; the Franquette walnut variety had been heavily pushed as a commercial crop in the 1910s, and in the 1920s Oregon was the second largest producer of walnuts. (It still is; however, California now supplies more than 99% of the nation's output, so it's hard to boast about Oregon's contribution.)