Entertainment Extraordinary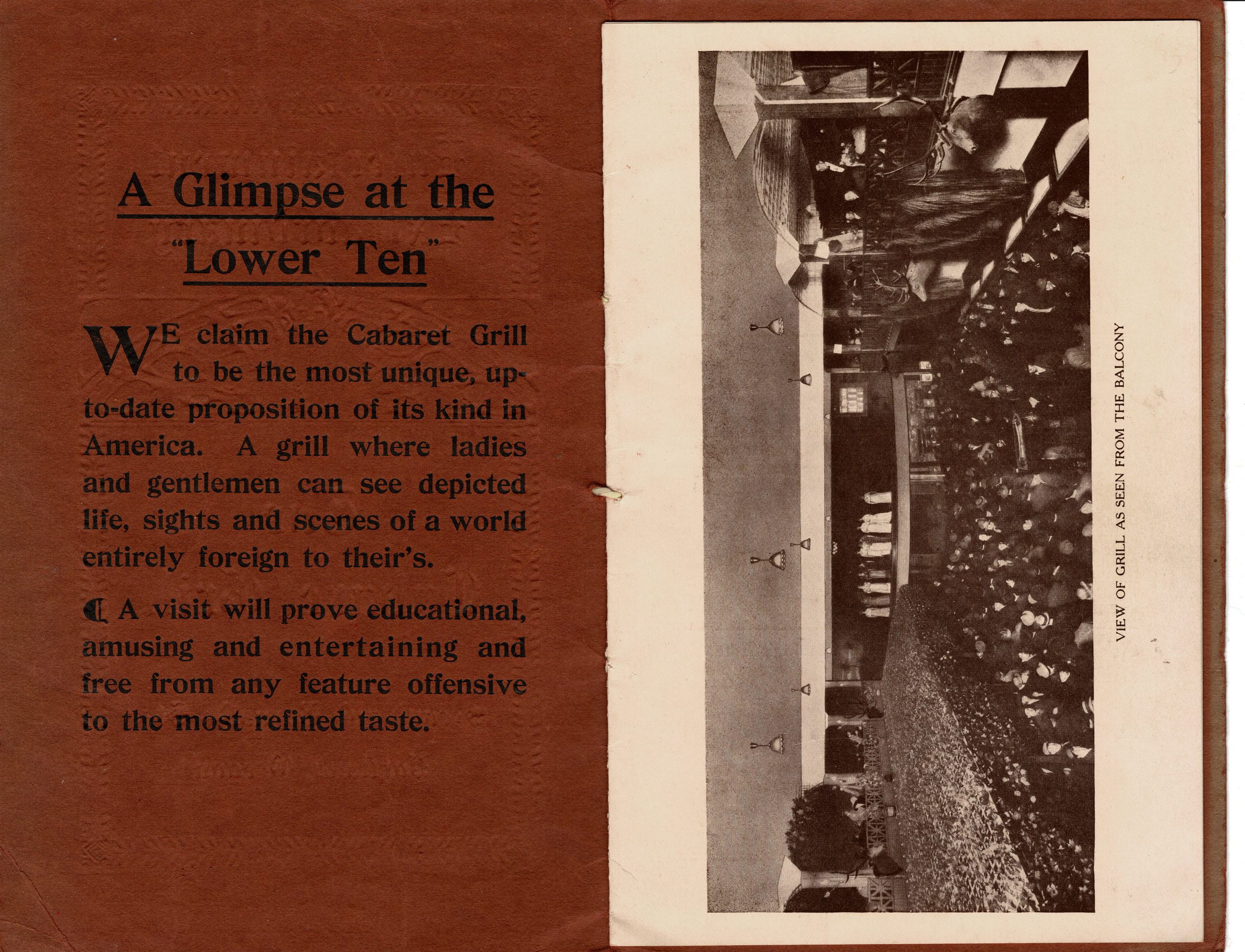 The Cabaret Grill was an entertainment palace, apparently a short-lived one that arose in 1913 and sank in 1914. It was located at 2nd and Burnside, an intersection notable  at the time as the gateway to the North End, Portland's boisterous zone of drinking, gambling, and women. Erickson's famous saloon was there, and the Cabaret Grill was a worthy adjunct to it. The progressive but prim Oswald West was was the governor of Oregon, and Portland's mayor, H. R. Albee, was of a similar disposition; neither man looked favorably on alcoholic beverages, gambling, or prostitution. The Cabaret Grill served food and liquor, cards were played there, and women sang and danced.
In the fall and winter of 1913-1914, grill manager J. J. Russell and many of his patrons were repeatedly–on more than two dozen occasions–arrested on gambling charges; no one was convicted. Early in 1914, mayor Albee announced that he was asking that "cabaret" performances be ended in Portland; the term apparently referred to performing musical numbers on the floor of an establishment rather than on a stage. Other establishments singled out for dissuasion included the Hofbrau-Quelle, the Rainbow Grill, and the Multnomah Hotel, which had already discontinued their cabaret. Thereafter, patrons and performers were kept strictly apart from one another.
It appears that the Cabaret Grill offered a continuing round of some 40 musical numbers, an endless parade of gaiety and glamor.  You will notice that Miss Billie Burke is featured in several sets; this is a local Miss Burke, not the genuine songstress and future Hollywood starlet Billie Burke who was singing on Broadway during the week of December 29, 1913.
In 1914, Oregonians voted in favor of statewide prohibition of alcoholic beverages, replacing a patchwork of wet and dry towns and counties, to take effect January 1, 1916. The rise and fall of the Cabaret Grill was indicative of Oregon's changing attitudes about entertainment and amusement, sin and ruin. Looking and listening were acceptable; touching and imbibing were not. An era of dourness was approaching.