The Truth about Marijuana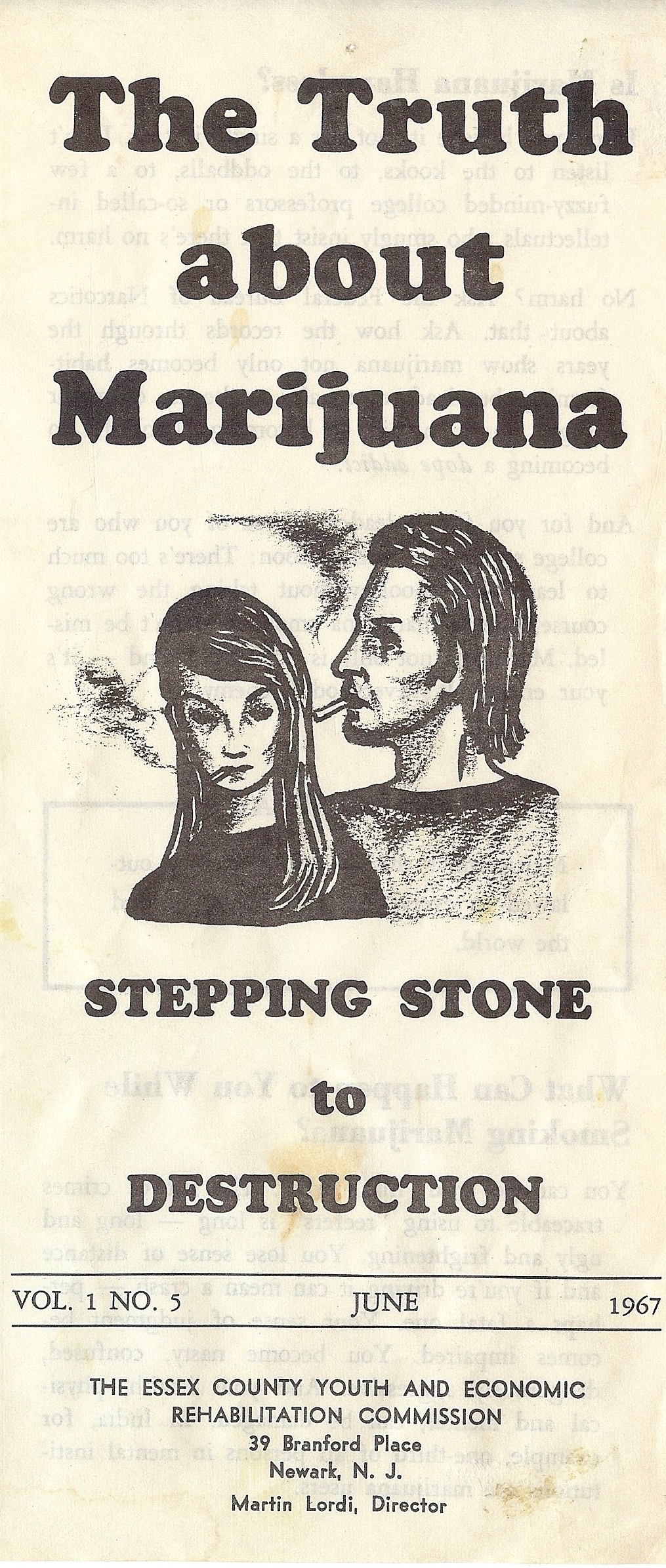 On the eve of Oregon's foray into recreational marijuana distribution, it is interesting to take a look at this piece of paper ephemera from nearly fifty years ago.
"The Truth about Marijuana: Stepping Stone to Destruction" was issued in 1967, by the Essex County Youth and Economic Rehabilitation Commission in Newark, NewJersey. My copy? It came into my hands when I was a student at Reed College in Portland, Oregon, probably in 1968. Apparently the pamphlet was distributed in some half-million copies in 31 states, according to a letter written by Martin Lordi of the ECYERC and published in the June1968 issue of Playboy.
The leaflet was an item of great amusement to my colleagues. This is evidenced by the added text: halitosis has been appended to the list of dire consequences of marijuana use. I hereby attest that this addition was made by a chap who is now a distinguished professor of anthropology.
If fifty years of research, debate, lawmaking, incarceration, serious study, and shrill squabbling has not brought forth the truth about marijuana, it has at least finally provoked us to attempt to deal with it as a substance to be watched and regulated, rather than criminalized and demonized. And what will come of this?