An Unanticipated Hiatus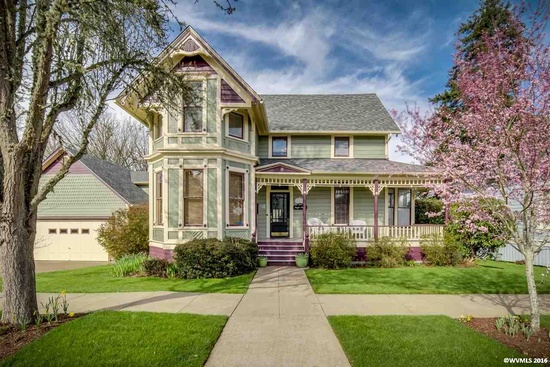 There has been An Hiatus at the Oregon Rediviva blog. It was occasioned by our lengthy search for another residence that would offer greater gardening space for Terry, and that would shake up our daily routine a bit. At first we were looking in the Portland metro area: Milwaukie, Oak Grove, Lents, Oregon City. The affordable places with land tended to have a house that needed A Lot of Work. The places with a nice, move-in-ready house? They tended to sit on small lots. If house and land were both agreeable, the price was breathtaking. So we looked even farther afield in Forest Grove and Aurora.
Then we saw that the charming, affordable, whimsical John Ralston house was for sale in Albany, thanks to a Facebook poke from Val Ballestrem of the Architectural Heritage Center. We went to look, but, alas, it had no yard to speak of, its foundation was melting, and there had been a disastrous kitchen remodel. But it got us to looking around at Albany, which has a reviving, historical downtown, and two historic residential districts, and so we looked at a bunch more real estate. We found a well-maintained 1889 residence, at a reasonable price, on almost half an acre of land bordering undeveloped wetlands along the Calapooia River. So: we bought it.
We moved in May. Blog posts have resumed–plenty of material was collected during our looking-at-places phase! I'm currently developing a book proposal from the core of past blog posts.